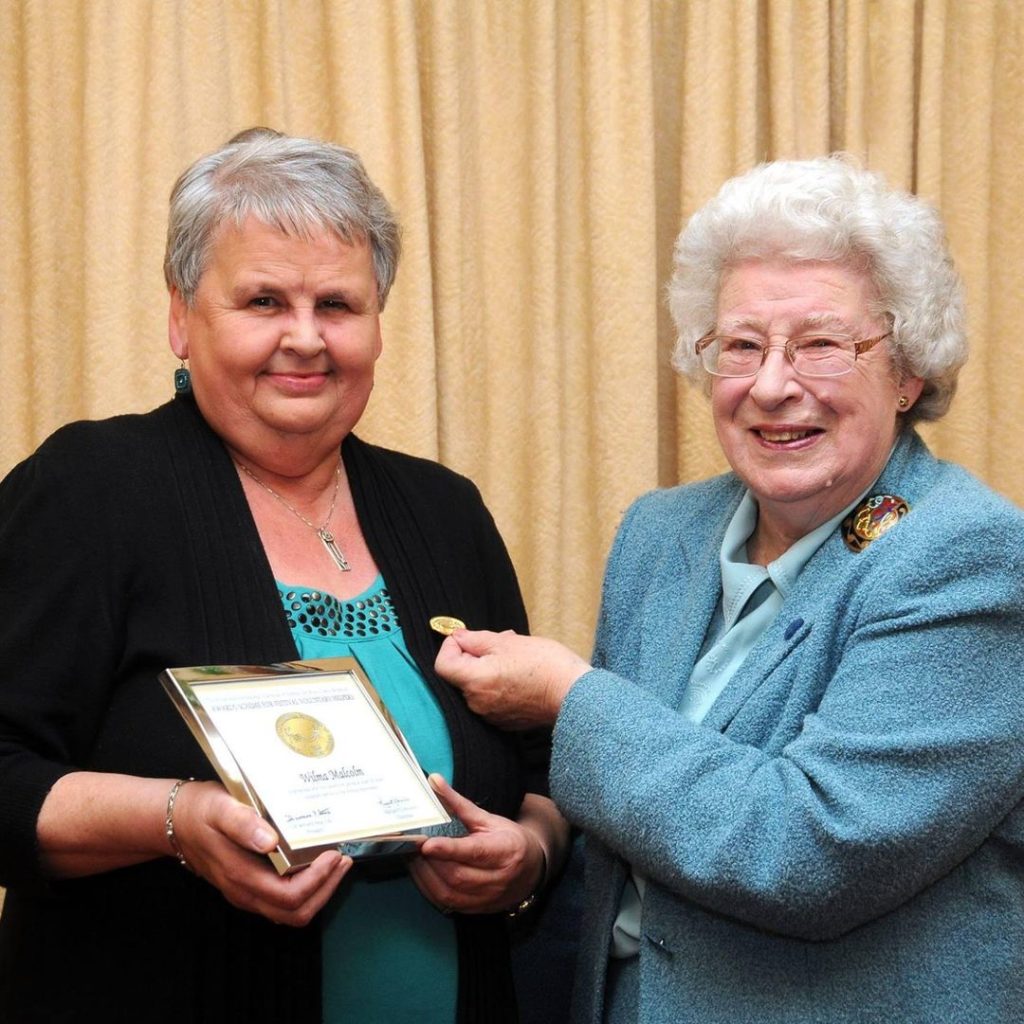 Nominating Wilma Malcolm for the award of 'super volunteer', Perform in Perth Secretary said:
"Wilma is currently the Minutes Secretary for Perthshire Musical (Competition) Festival Association and has been volunteering for us for nearly 60 years. She started as a Steward in her teens, in 1963, and has continued to volunteer ever since. She was elected to be a Committee Member in 1981 and has continued to contribute in many practical ways, briefly as Music Secretary, running our fundraising Coffee Morning for many years and holding the post of Treasurer from 2000 to 2016, only stepping down following a health scare. Wilma continues to make a huge contribution to the day to day running of the live festival, often taking the role of Adjudicator's Steward or helping with IT in the festival office."
"In this our Centenary year, Wilma has written a few paragraphs for our celebratory booklet, recalling some of the earlier years of her involvement."
Wilma was presented with her 50-year award nearly 10 years ago by Sheila McCallum, then Chairman of the Scottish Festivals Forum, who came to Perth to a special event to celebrate the contribution made to our festival by Wilma and several others who were also presented with their awards.