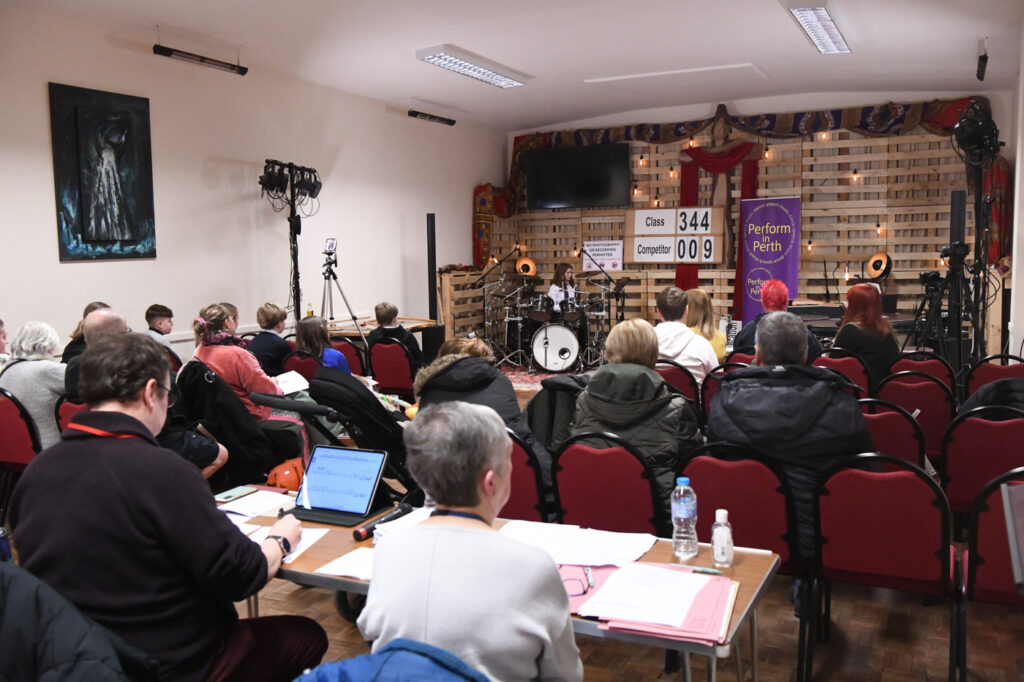 We are grateful for support of Perth and Kinross music service – both in setting up the day – and for their strong support as tutors, encouraging their pupils to take part.
There was a warm welcome for performers and their families at the Elim Pentecostal Church, Princes Street, Perth, on the second day of our 2023 festival. The programme for the day was percussion, tuned and untuned, from beginners through elementary to advanced and open classes.
And finally – the evening session….
The winners of the Advanced and Open classes will progress to the Larg Rosebud and Premier Class Trophy on the final night – for head to head competition between all the instrumental sections (excluding piano).
…the end of this session (about 10 more minutes) has been mislaid – but not lost! It will be added when it can be traced.