Saturday 18th March, was an evening when we could celebrate the very best of Perform in Perth 2023. Adjudicator Libby Crabtree had the unenviable task of overseeing the competition for the Scots Song Silver Medal and the festival's Gold Medal for other all other vocal classes.
Craigclowan School's Concert choir, conducted by Sue Clark, had earlier won the Arthur Bell Trophy. On behalf of the school, Orla Kerrigan collected the trophy from Libby Crabtree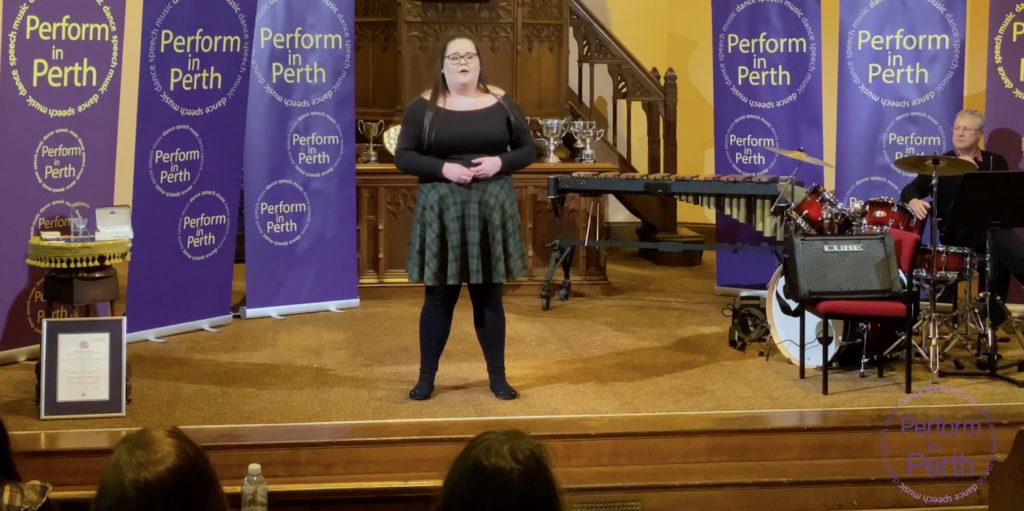 Winners of the Advanced and Open Instrumental Classes went head to head in competition for the Larg Rosebowl and the Premier Trophy.