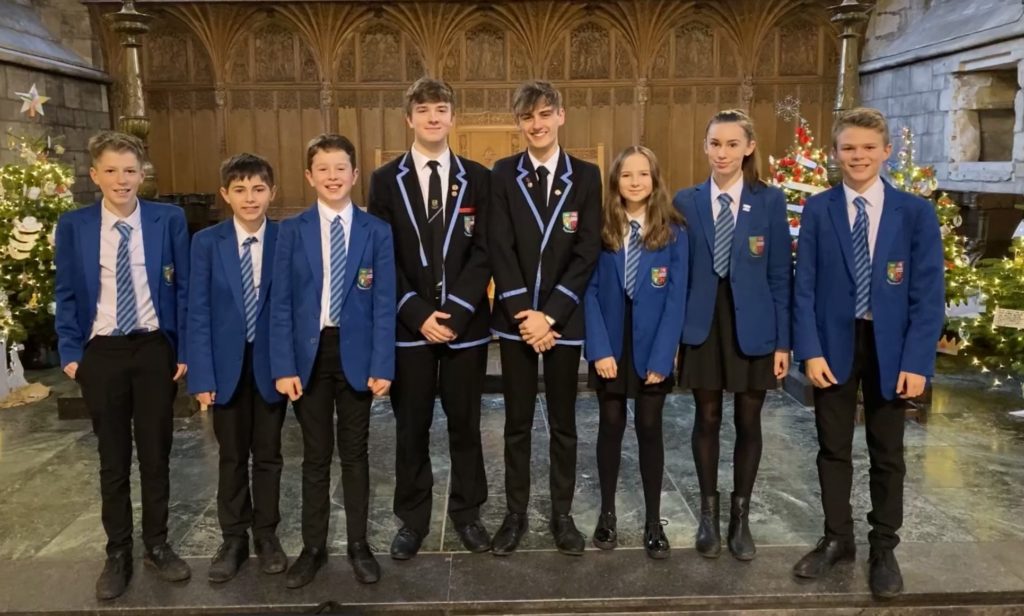 Rob Johnston, 16, came up with the idea for the Young Ambassador Scheme after unofficially mentoring some of the festival's participants in previous years.
His own participation in the Perform in Perth festival is something Rob describes as having been a "positive influence".
He has since coached 11 other participants in the festival.
Rob said: "It's been an amazing experience seeing those I've coached brave the stage and witness their pleasure in their own performances.
"It's helped me gain valuable mentoring skills too."
Perform in Perth is an annual festival that celebrates music, speech and dance.
Almost 3,000 performers take part each year in the two-week long festival, which takes place in March.
Performers have the opportunity to receive advice from professional adjudicators on how to develop their skills.
But now, though Rob's Young Ambassador Scheme, young people in the area will have the chance to mentor performers while gaining skills and awards themselves.
In order to become involved in the scheme, participants must have taken part in Perform in Perth at least once and be aged between 12 and 25.
Participants can get involved in any of four categories: supporting a new participant, promoting the festival, volunteering through stewarding, and fundraising for the festival.
Each year, bronze, silver and gold awards will be presented to participants according to how many requirements they fulfil in the categories list.
Rob says he is "thrilled" that his scheme is now going ahead, and believes it will benefit both its participants and the festival itself.
He said: "I'm absolutely thrilled that the scheme is now being launched.
"It will provide many young participants the chance to give back to a festival that has directly benefited them.
"Without a doubt, being an ambassador should be a great addition to any young person's CV or university application."
He added: "I very much hope that those participants choosing to further their involvement by becoming a young ambassador will get as much out of it as I have."
The Young Ambassadors Scheme has now been launched and the first awards are to be presented on the final night of the 2020 festival on March 21.
Anyone who fulfils the criteria and wishes to get involved should contact Perform in Perth at perthcompfest@hotmail.com.