Born in Aberdeen, Scotland, Tish is a Licentiate of The Guildhall School of Music and Drama. She has a wide range of experience in teaching all age groups in schools, colleges and the business world. Tish now lives in Suffolk, and works freelance. She is visiting lecturer in Vocal Communications in colleges in the UK and in Italy. She also examines for The English Speaking Board (International) Ltd. and was their Chief Examiner for seven years. She has travelled widely both in the UK and overseas lecturing, running workshops, examining and adjudicating.

As well as 'voice over' work for advertising, Tish has television experience as a performer and stage experience as a performer and director. She is also a trained singer, specialising in recitals of poetry an song.
From an early age Tish took part in Festivals and well remembers how it feels to be a participant! Now, herself a Festival organiser and a Federation of Festivals adjudicator, she knows the importance of these events and welcomes the opportunities offered to performers of all ages, giving them a platform for their work and a chance to celebrate music, poetry and drama.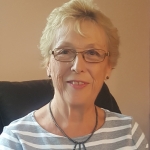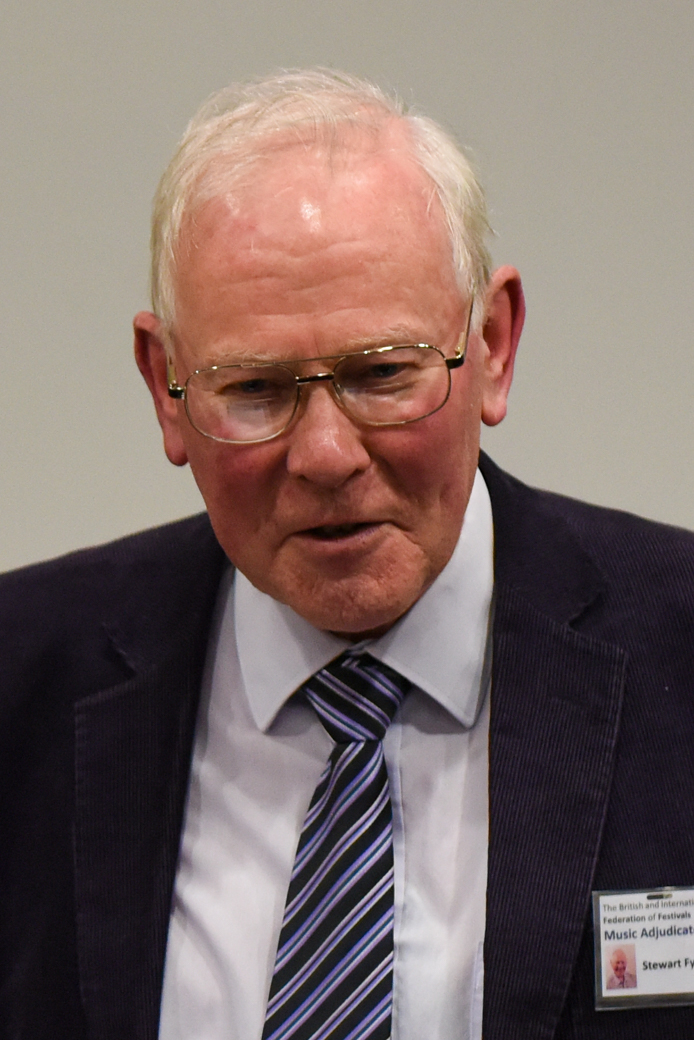 Stewart trained in Singing and Voice Production at the Royal Scottish Academy of Music where he also studied Piano and Trombone.
Following many years teaching for the local authority during which time he had extensive experience of solo, choral and orchestral work, both as a performer and conductor, he now has a busy private teaching practice as well as working as a choral arranger.
He is Organist and Choir Director of a local Parish Church and is a tutor with the local branch of the National Youth Choir of Scotland where he specialises in working with boys' voices.
In addition to his work with the British and International Federation of Festivals as an Adjudicator, he also regularly acts as a Music Adjudicator for Gaelic Mods.
Seonag was born and brought up in North Uist for the first 16 years of her life. Gaelic was her first language and she still continues to use it on a daily basis. She has had a wide and varied career but most of her younger days were spent cooking in schools, restaurants and hospitals.
After the death of her husband in 2014, she changed career and went to work with Clì Gàidhlig where she was Short Course Manager, organising and teaching Gaelic the length and breadth of Scotland. She also used to go to Sabhal Mòr Ostaig each summer to teach Gaelic at the short courses. When the opportunity came for her to join An Comunn Gàidhealach as office administrator during a maternity cover in 2014, she jumped at it and is now in a secure employment which she loves.
Her daily work involves running the office and ensuring that the National and Local Mods are successful and run without too many hiccups. The office is one of the few Gaelic speaking working places left in Inverness.
Seonag worked at the BBC every Friday for 22 years answering the phone for the Gaelic request programme Na Dùrachdan which enabled her to talk to people in Gaelic on a weekly basis.
She enjoys being out among people and watching children perform is probably one of the great things, particularly taking part as an adjudicator at Local Mods and music festivals, in which she has been involved for many years.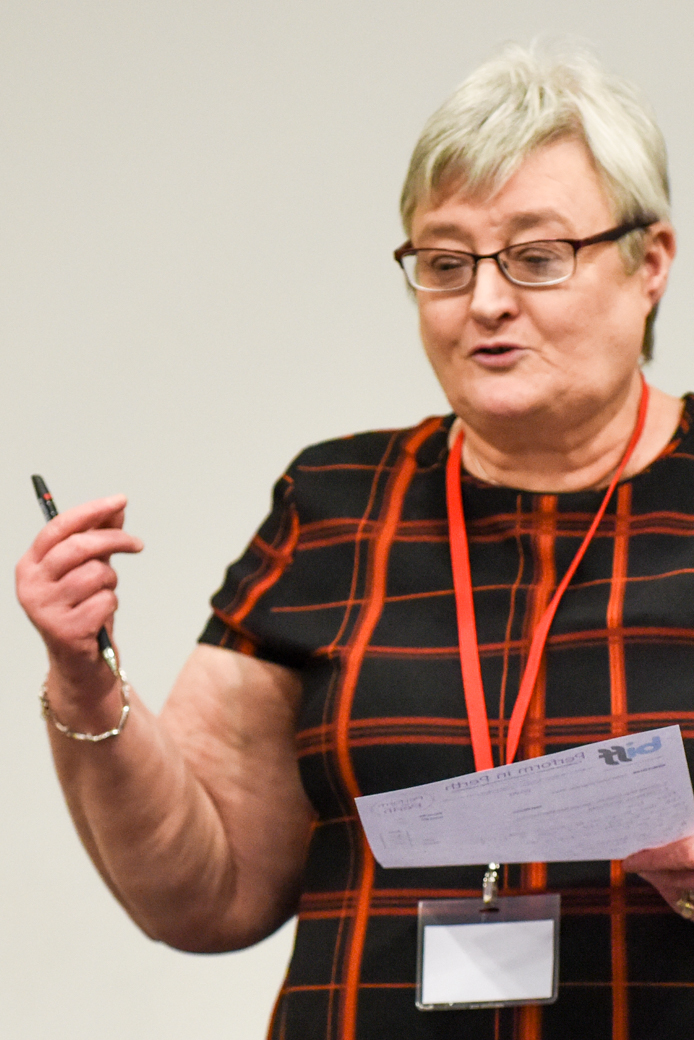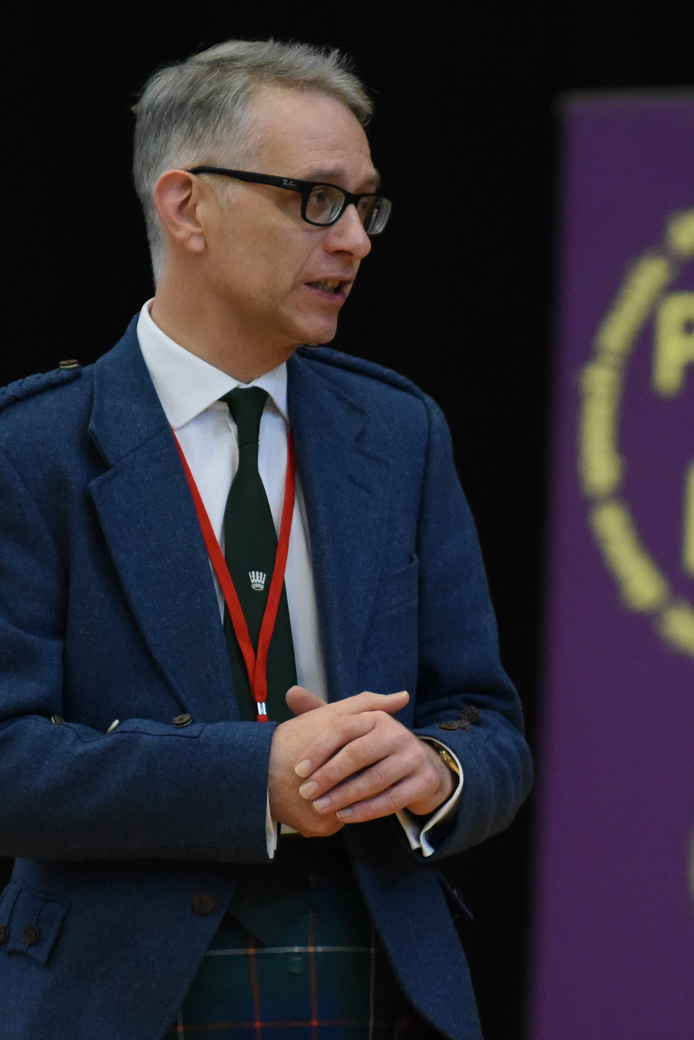 Andrew McConnell is an Royal Scottish Country Dance Society examiner and has taught all ages of dancers and all levels of classes both in the UK and abroad.
He began Scottish Country Dancing as a student in Aberdeen and has enjoyed dancing and adjudicating at festivals over many years.
Jackie has been involved in the Baton Twirling world for many years, having run Sighthill Allstars from 2002 to 2005, with notable success in Florida at the Twirlmania Championships 2005, culminating in an appearance on the Paul O'Grady Show.
From 2006 to 2018, she ran Edinburgh Dynamic Twirlers, competing across England, achieving many awards. Jackie has experience of adjudicating both solos and teams and we welcome her back to Perform in Perth.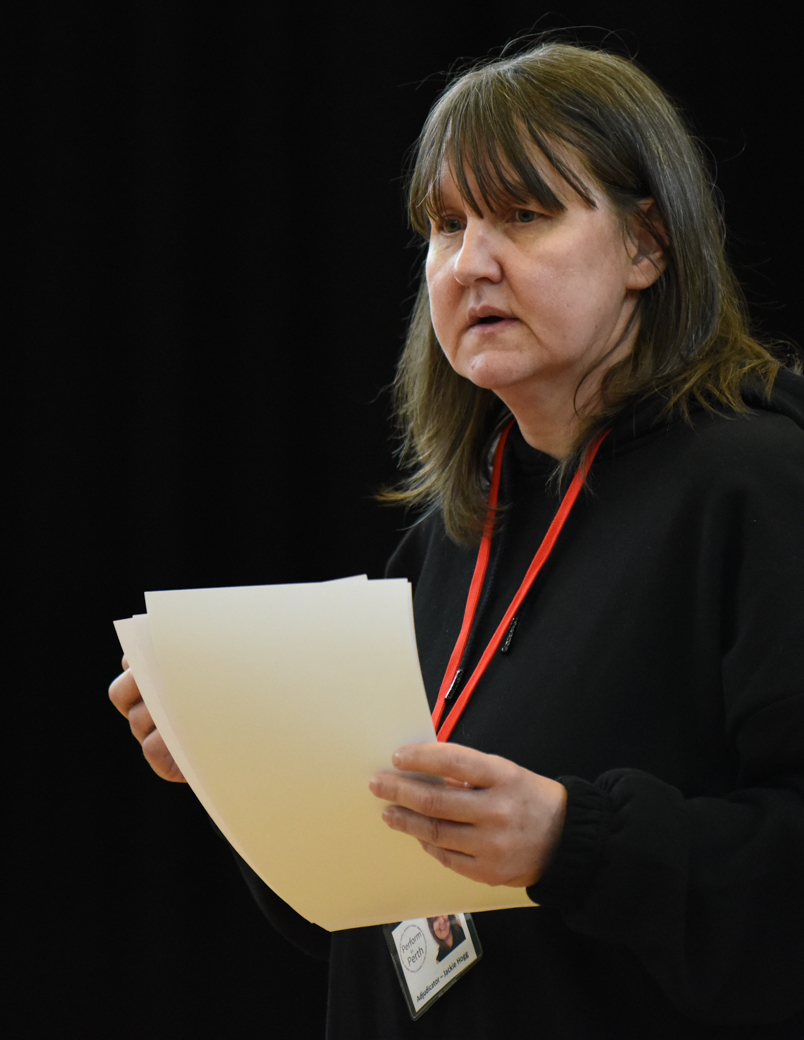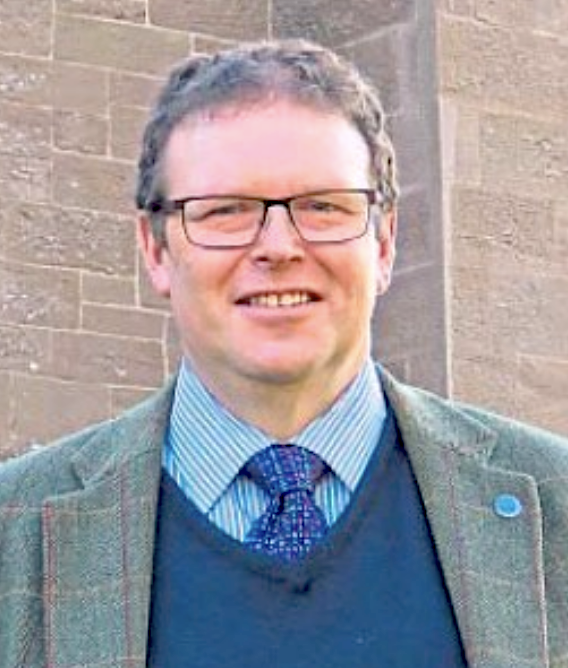 Tim studied the organ, percussion and church music at the Royal Academy of Music, London. His more recent PhD studies at Brunel University have centred on the art of composition from within an educational framework.
On leaving the RAM in 1988, Tim toured the world as a session keyboard and percussion player, while a regular band member with the Brotherhood of Man and The Supremes. In addition he covered many other musical bases, ranging from orchestral piano with the BBC National Orchestra of Wales to playing keyboards for the first ever pantomime to be performed in Dubai. During this time he also worked as a peripatetic teacher of drums, percussion and jazz piano at various schools in the south of England.
Tim was appointed to the full time music department staff at Marlborough College in 1996, as Master i/c Music Technology, spending 13 years as an Assistant Housemaster while also assuming the roles of Head of Shell (Year 9/Third Form) and later Director of Chapel Music. In 2009 he made the big break with his alma mater to move north to Scotland to become Director of Music at Glenalmond College.
At Glenalmond, he is responsible for the day-to-day running of the Music Department, together with teaching academic Music and Music Technology and directing the Chapel and Chamber Choirs. In addition to his role at Glenalmond, Tim is also a member of both the Main and Jazz Examiner Panels for the ABRSM.
Jonathan studied music at Cambridge, where he sang in the University Chamber Choir and studied piano with Peter Pettinger. He held choral and instrumental awards and won the Rima Alamuddin prize for piano performance.
After 10 happy years as Director of Music in Bangor Grammar School, he began a broader career in conducting, producing, writing, composing, arranging and piano accompanying. Regular clients include the BBC, Belfast City Council a classical soprano and a jazz violinist. He has conducted many programmes for Songs of Praise and directed the Belfast choir for Children in Need. He is also the Principal Examiner for the performing components of A-level Music in Northern Ireland.
Jonathan is Creative Director and Chief Executive of New Irish Arts, whose choir, orchestra and youth choir
perform at over 20 events per year. They have sold out Belfast's Waterfront Hall on numerous occasions, and often have over 200 participants in their larger concerts.
Jonathan is increasingly in demand as a writer and speaker, occasionally contributing to programmes like Radio 4's Prayer for the Day and Morning
Service. He enjoys adjudicating at festivals because he finds it immensely satisfying to play a part in helping
people pursue their musical potential.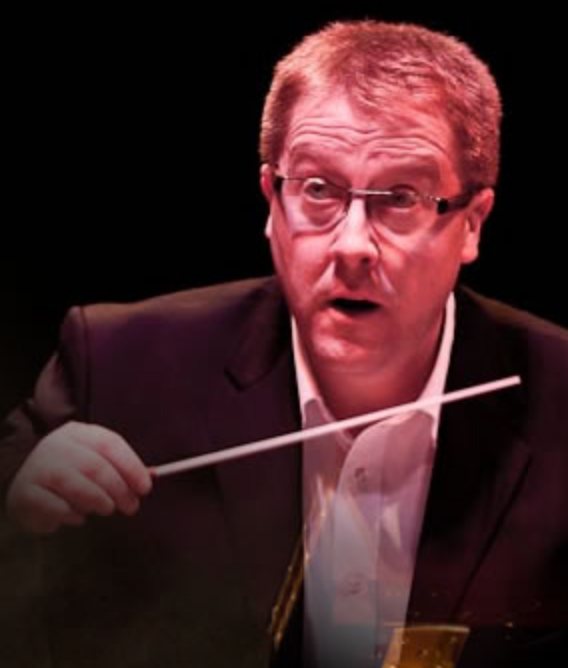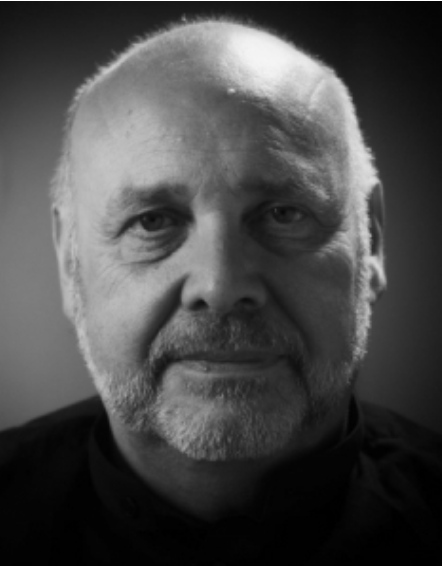 John Grant was born and brought up in Ayrshire, and began his formal musical studies at the Royal Scottish Academy of Music & Drama (now the Royal Conservatoire of Scotland) in 1977 where his achievements included winning the Governors' Recital Prize, the Chamber Music Prize and the Subject Prize for Flute.
Having already been a member of the National Youth Orchestra of Great Britain, John continued to establish himself as an orchestral musician by becoming a founder member of the National Youth Orchestra of Scotland, with whom he later appeared as a soloist.
In 1981, John began his professional career first freelancing with the BBC Scottish Symphony Orchestra, Scottish Ballet and Welsh National Opera, then holding posts with the Hallé Orchestra, Scottish Opera and from 1987 to 2000, was Principal Flute with the Royal Scottish National Orchestra.
During this time, John also made many solo appearances, performing concertos by Mozart, Bach, Nielsen and Ibert and was a member of a number of chamber ensembles, including Paragon, the Chamber Group of Scotland and the Allander Ensemble. He also played as guest principal with the London Symphony Orchestra, the Scottish Chamber Orchestra and the BBC National Orchestra of Wales.
Throughout his time with the RSNO, John also taught at the RSAMD.
Following studies with Maestri Jorma Panula and Benjamin Zander, John now dedicates his working life to conducting and music education, giving him the opportunity to work with many orchestras and bands,
including the London Soloists Chamber Orchestra, Camerata Caledonia, West of Scotland Schools
Symphony Orchestra, the National Children's Orchestra of Scotland and is currently conductor of both the Strathclyde University Symphony Orchestra and the Kelvin Ensemble (the orchestra of the University of Glasgow).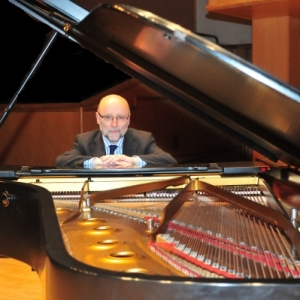 Donal is a Belfast-based musician with many years experience as a pianist, accompanist, conductor, examiner and adjudicator. He holds a BMus degree from Queen's University, Belfast and a Masters in Music Theory and Analysis from University of Ulster.
Since 1999 Donal has been conductor of Cappella Caeciliana, one of Ireland's most exciting chamber choirs. Under his direction Cappella has given concerts and sung liturgies all over Northern Ireland, in Dublin, Germany, Austria and Italy. The choir has recorded five highly successful CDs and has broadcast frequently on BBC Radio 3, Radio 4, Radio Ulster and RTE. In April 2011 Cappella toured the USA giving highly successful concerts in Philadelphia and singing a choral evensong at the National Cathedral in Washington DC. Cappella Caeciliana marked its 20th anniversary with the commission of a new work from Sir James MacMillan which incorporates parts for the highly successful trio 'The Priests' – three founder members of the choir. The work was performed in Edinburgh and Glasgow in November 2015 and had its Belfast premiere in March 2016, all under the direction of the composer.
Donal is committed to the development of choralism and singing in Northern Ireland and has studied singing with Russell Smythe and Kathryn Harries, two of Britain's leading vocal teachers. He has organised and delivered vocal workshops in Belfast and elsewhere, working with children, adults in the workplace and, most recently, with adult language students in France. He has worked with Northern Ireland Opera as repetiteur, accompanist and workshop facilitator and teaches classes in performance in the music department of Queen's University Belfast.
Donal was for six years, 2005 – 2011, head of music in St Malachy's College, Belfast – Northern Ireland's first specialist music school, whose students he led in concert tours to Washington DC, Philadelphia, England and Rome.
A qualified British and International Federation of Festivals adjudicator, Donal has adjudicated festivals throughout Northern Ireland, Republic of Ireland and the UK. In 2004 he visited Hungary to study at the renowned Kodaly School in Nyiregyaza under the tutelage of Denes Szabo. He founded the Cavehill Community Choir in February 2013, a non-audition choir which currently numbers 160. CCC is in great demand locally to sing at concerts and has already featured in the 2013 Belfast Festival at Queens and broadcast on Radio Ulster. Donal was the choral director and repetiteur for the exciting Belfast Opera project which culminated in performances in June 2016. For his work with this project he was awarded the Classic FM/ Musicians Union Inspiration Award and the whole project was nominated for the best Classical Music Education Initiative Award.
Maureen Rutherford was born into a musical family in Keith, Banffshire. She started dancing at the age of 3, and commenced piano lessons at 4. Mo graduated from Aberdeen University with a Bachelor of Music (honours) in performance, specialising in piano.
Whilst in Aberdeen, she frequently appeared on Grampian TV as both a pianist and dancer, and at the same time began to feature regularly in broadcasts of Scottish music by BBC Scotland. Mo then trained as a music teacher, and worked for many years in the classroom, ultimately becoming a Principal Teacher of music at a Dundee school.
However, she realised that this was not working out, so in 2002, joined Allan Young's team of instrumental instructors in Perth and Kinross, and quotes that it was the best decision ever. Mo loves her daytime career as a piano instructor and accompanist, but has other "strings to the bow" as well.
Mo is a former director of music for the Royal Scottish Country Dance Society, a role that has taken her to Europe, Australia, New Zealand and South Africa along with her husband, accordionist Neil Copland.
She plays fiddle in Neil's band and is well respected in Scotland and abroad as a performer, teacher and adjudicator of Scottish and classical music, but in particular, has been a major influence
in raising the standard of accompaniment for Scottish fiddle music to artistic levels.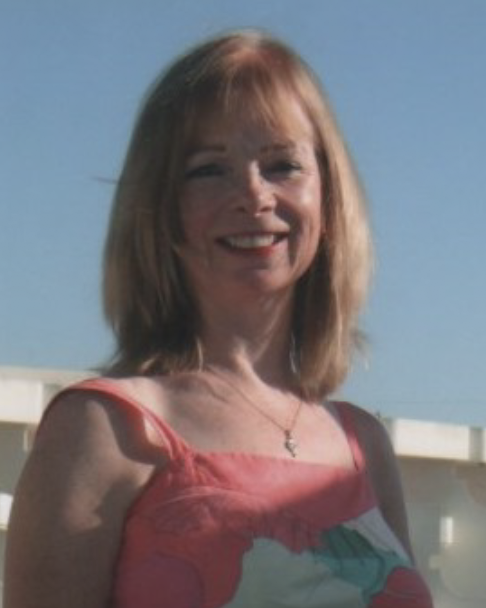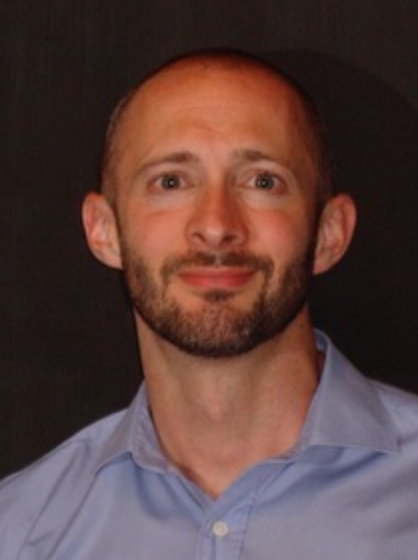 Robert moved to Scotland in 1991 with a scholarship to study at the Royal Conservatoire of Scotland. Whilst at the RCS Robert won all the duo and accompaniment prizes including the principle's overall prize. He performed regularly both as a soloist and accompanist for singers and instrumentalists in master classes
with Roger Vignoles, Geoffrey Parsons, John Streets and Martin Isepp at the Britten-Pears School.
Robert's concerto performances include Shostakovich's Second Piano Concerto, Gershwin's Rhapsody in Blue and Jolivet's Concertino for Trumpet, Piano and Strings.
He has performed both in Britain and on the continent, most notably in the Queen Elizabeth Hall, the Wigmore hall, the Academy of St Martin-in-the-Fields, Auckland Palace Durham and extensively throughout Scotland and Iceland and has worked with the Chamber Group of Scotland, the BT Scottish Ensemble, Paragon, the Royal Scottish National Orchestra, Capella Nova, Robert McFalls Chamber and the John Currie Singers.
He was the official accompanist at the Festival International de Musique et des Arts de Latour de France for 10 years and holds the same position at "Perform in Perth". Radio broadcasts include a recital for Radio 3 at the National Portrait Gallery and work with Radio Scotland. In Europe he performed in a voice and piano recital at the Louvre for Radio France and a Dutch Radio recital in s'Hertogenbosch, repeated in Edinburgh and Glasgow.
In collaboration with the Scottish based composer John Rose, Robert recorded his piano works for "Divine Arts Records" to much critical acclaim. He recently gave a solo recital in the South of France performing music by Mozart, Debussy, Schubert and Kokkonen and a voice and piano recital in Switzerland.
Robert's opera experience includes work with the RCS, Mananan Opera, D'Oyly Carte Opera, Scottish Opera
Connect, British Youth Opera, "Opera Galactica" and he conducted Carmen with Opera on a Shoestring and
was musical director for their touring production "An Evening in Paris". Robert's theatrical experience has seen him performing with the Citizens Theatre, Cryptic, Suspect Culture and the National Theatre of Scotland with whom, as the musical director for Wolves in the Walls, he made his US debut on 42nd Street New York. In the same role he performed with the National Theatre of Scotland at the Edinburgh International Festival for the world premier of "Caledonia". Robert completed a year's contract in 2012 as assistant musical director with the Mamma Mia International Tour and returns to Switzerland each December in a series of concerts with the Randolphi singers.
Dougie is a freelance musician, teacher and Musical Director, based in Perth.
He works with various groups including Scottish Police and Community Choir, National Youth Choir of Scotland, Horsecross Arts and the Kinross Kacophony Orchestra. He also teaches piano at Morrison's Academy and Strathallan School